Ars Technica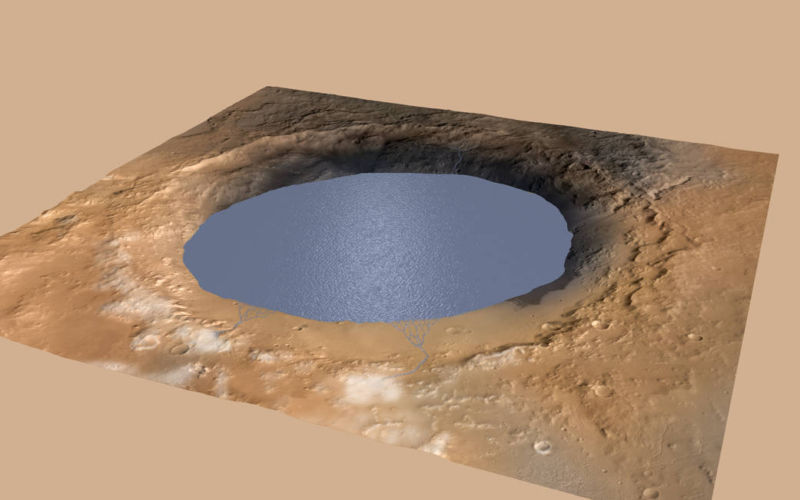 Mars clearly once had a lot of water—there are simply far too many features that clearly formed in a watery environment for that to be a matter of debate. What's less clear is how much of that water was liquid and for how long. While some features clearly indicate that liquid water was present for a long time, others likely formed under glacial ice.
It's not clear whether the differences are a matter of timing—a wet period followed by an icy one, for example—or due to regional differences in Mars' climate. It's difficult to tell in part because we can't get climate models of Mars to produce a climate that's wet enough for long enough to form a lot of watery features.
To try to put some constraints on what the ancient Martian climate might have looked like, a team of planetary scientists decided to take a careful look at some of the once-watery features identified on the surface of the red planet. Timothy Goudge, Caleb Fassett, and Gaia Stucky de Quay (yes, that's a planetary scientist named Gaia) identified a series of lakes, and used the features of the lakes to put some constraints on the precipitation that fed them.
Read 10 remaining paragraphs | Comments