Ars Technica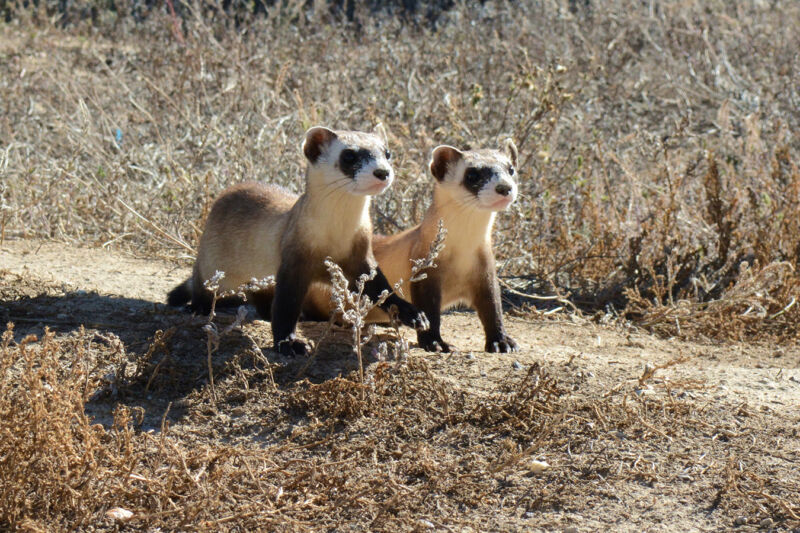 In late summer, as researchers accelerated the first clinical trials of COVID-19 vaccines for humans, a group of scientists in Colorado worked to inoculate a far more fragile species.
About 120 black-footed ferrets, among the most endangered mammals in North America, were injected with an experimental COVID vaccine aimed at protecting the small, weasel-like creatures rescued from the brink of extinction four decades ago.
The effort came months before US Department of Agriculture officials began accepting applications from veterinary drugmakers for a commercial vaccine for minks, a close cousin of the ferrets. Farmed minks, raised for their valuable fur, have died by the tens of thousands in the US and been culled by the millions in Europe after catching the COVID virus from infected humans.
Read 21 remaining paragraphs | Comments