Ars Technica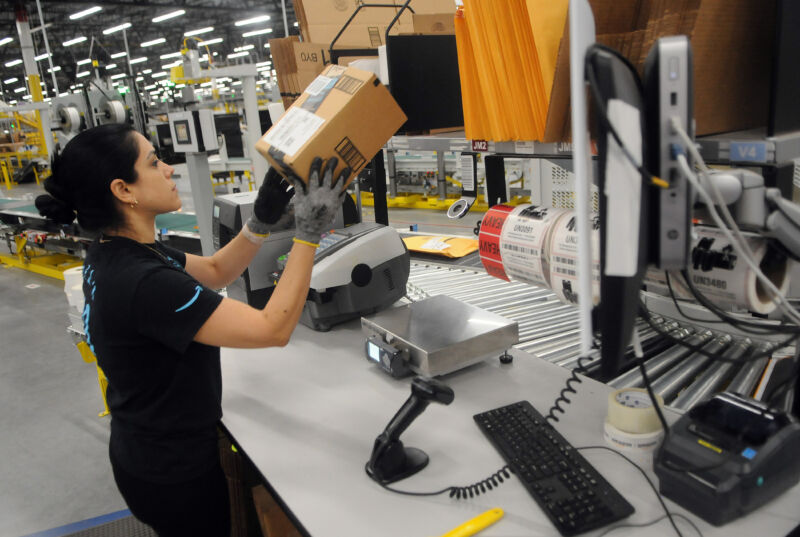 After eliminating temporary "hazard" pay raises, Amazon is saying "thank you" to its hourly workers with a one-time bonus of $500, while at least one Amazon warehouse has been found to have a COVID-19 rate four times higher than the general population nearby.
Amazon yesterday announced its one-time bonuses for "front-line" employees. Full-time workers in warehouses and Whole Foods stores, as well as full-time delivery drivers, will receive $500. Part-time workers in those roles will get $250, and Amazon Flex drivers who worked 10 hours or more will get $150. Managers on-site in distribution centers or Whole Foods stores will get $1,000, and owners of the third-party firms that handle delivery for Amazon will get $3,000.
The company saw a massive spike in consumer demand as in-person retail shuttered around the nation and the world this spring due to the COVID-19 pandemic. Amazon hired an additional 175,000 employees in its warehouses, logistics, and grocery businesses since early March to meet increased demand. The company also increased wages by $2 in warehouses, to a minimum of $17 per hour, to get new workers in the door.
Read 10 remaining paragraphs | Comments