Ars Technica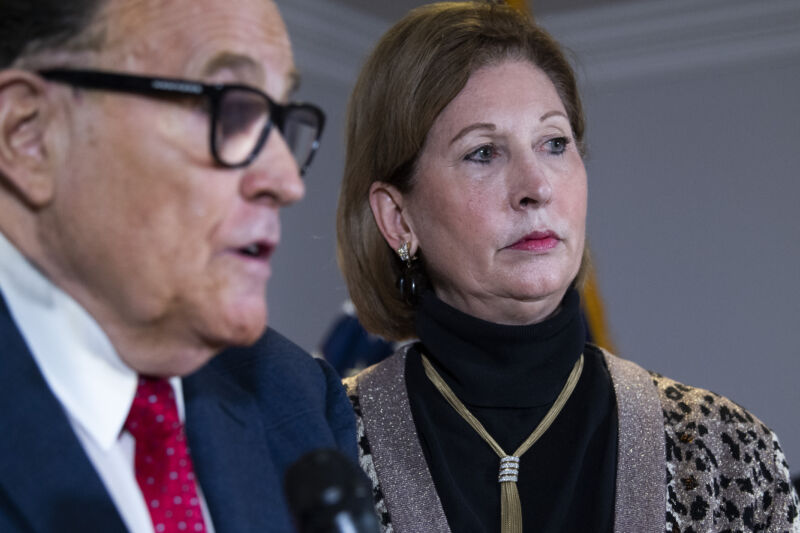 Dominion Voting Systems has filed a suit against former Trump campaign attorney Sidney Powell, alleging that her widespread, unfounded conspiracy theories led to both reputational damage to the company and death threats against its employees. Dominion is seeking $1.3 billion in damages.
Statements made by Powell, "in concert with allies and media outlets" presenting a "false preconceived narrative" about the 2020 election, caused "unprecedented harm" to Dominion, the company said in its suit (PDF).
Powell is the attorney who filed the "kraken" lawsuits seeking to de-certify the results of the 2020 election. The Trump campaign abruptly cut ties with Powell in late November, but that stopped neither her increasingly outrageous claims nor her increasingly ludicrous lawsuits from flowing. Not only were Powell's suits based on unfounded conspiracy theories, but they were also just plain bad filings in myriad other ways, including naming locations that didn't exist, misspelling ones that did, and naming plaintiffs who had not agreed to participate in the case.
Read 5 remaining paragraphs | Comments