Ars Technica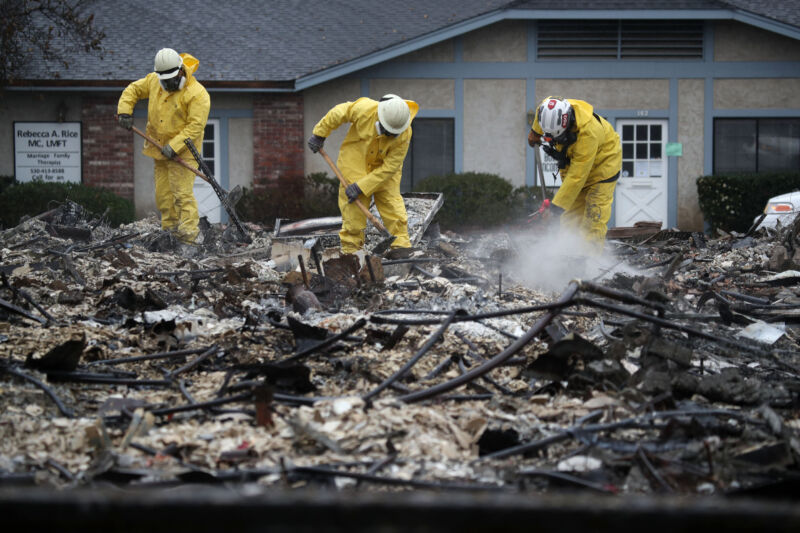 California utility firm Pacific Gas and Electric (PG&E) pleaded guilty on Tuesday to charges that it was responsible for the deaths of more than 80 people in a massive 2018 wildfire caused by its equipment.
The fire, known as the Camp Fire, began in November 2018 when two PG&E power lines came into contact with nearby dry brush, sparking flames. Eighty-five people died in the fire, which also destroyed 18,800 structures.
Months of investigation by state and federal authorities found that PG&E had for years failed to conduct maintenance on the power lines that failed, according to the report (PDF) published by the Butte County district attorney's office. In March, the district attorney filed an indictment (PDF) charging PG&E with 85 felony counts: one for unlawfully causing a fire and 84 counts of involuntary manslaughter.
Read 5 remaining paragraphs | Comments