Ars Technica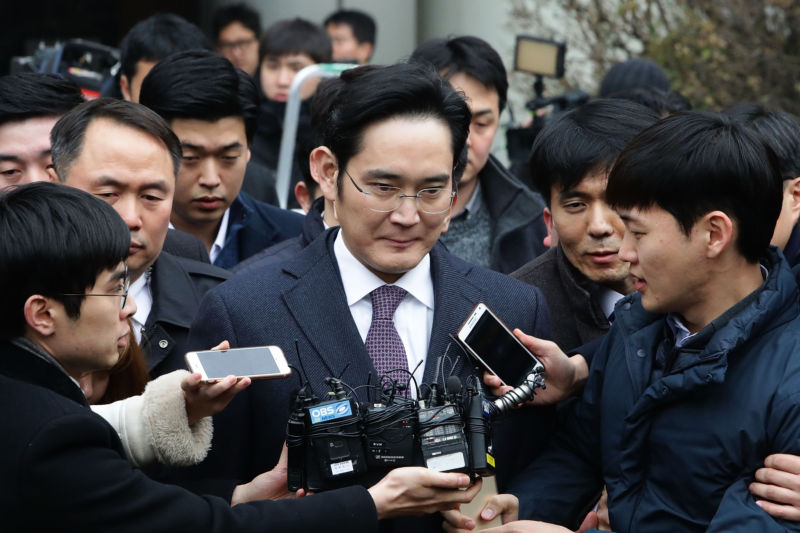 It's back to jail for Samsung's leader, Lee Jae-yong (aka Jay Y. Lee). Lee has been embroiled in a legal battle for his role in "Choigate," a major 2016 South Korean political scandal that led to South Korean President Park Geun-hye being impeached and removed from office. The scandal is named for the president's top aid, Choi Soon-sil, a member of a shamanistic cult that was found to be masterminding South Korean government policy via her influence over the president. It's a long story, but Choi was sentenced to 20 years in prison for influence peddling, and Park was sentenced to 25 years.
Samsung's part in this mess involves accusations that Lee bribed Choi for favorable rulings related to the merger of two Samsung affiliates. In 2017, Lee was sentenced to five years in jail after being found guilty of bribery, embezzlement, capital flight, and perjury charges. Six months after his sentencing, an appeals court cut Lee's sentence in half and suspended the charges for bribery and embezzlement. Lee was released from prison while the appeals process continued. The case wound its way all the way up to the South Korean Supreme Court, which, in 2019, ordered a retrial.
Today's ruling sentences Lee to 30 months in prison, and after having already served one year, Samsung's leader should be spending the next year and a half behind bars.
Read 3 remaining paragraphs | Comments