Ars Technica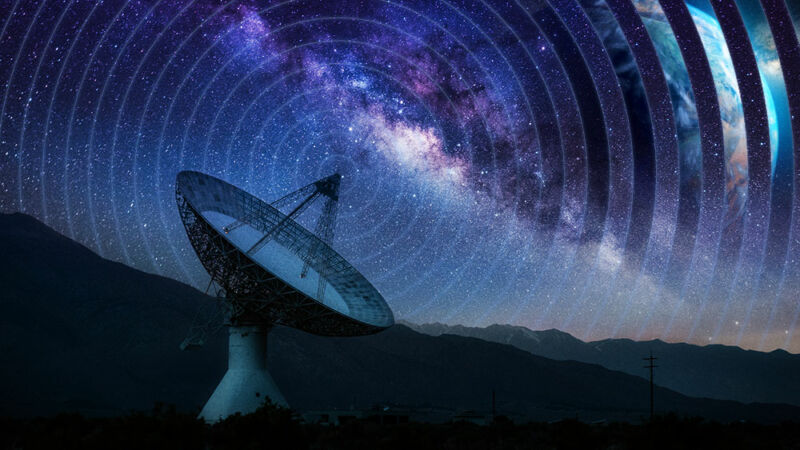 In 1993, a team of scientists published a paper in the scientific journal Nature that announced the detection of a planet harboring life. Using instruments on the spacecraft Galileo, they imaged the planet's surface and saw continents with colors "compatible with mineral soils" and agriculture, large expanses of ocean with "spectacular reflection," and frozen water at the poles. An analysis of the planet's chemistry revealed an atmosphere with oxygen and methane so abundant that they must come from biological sources. "Galileo found such profound departures from equilibrium that the presence of life seems the most probable cause," the authors wrote.
But the most telltale sign of life was measured by Galileo's spectrogram: radio transmissions from the planet's surface. "Of all Galileo science measurements, these signals provide the only indication of intelligent, technological life," wrote the authors.
The paper's first author was Carl Sagan, the astronomer, author, and science communicator. The planet that he and his co-authors described was Earth.
Read 48 remaining paragraphs | Comments